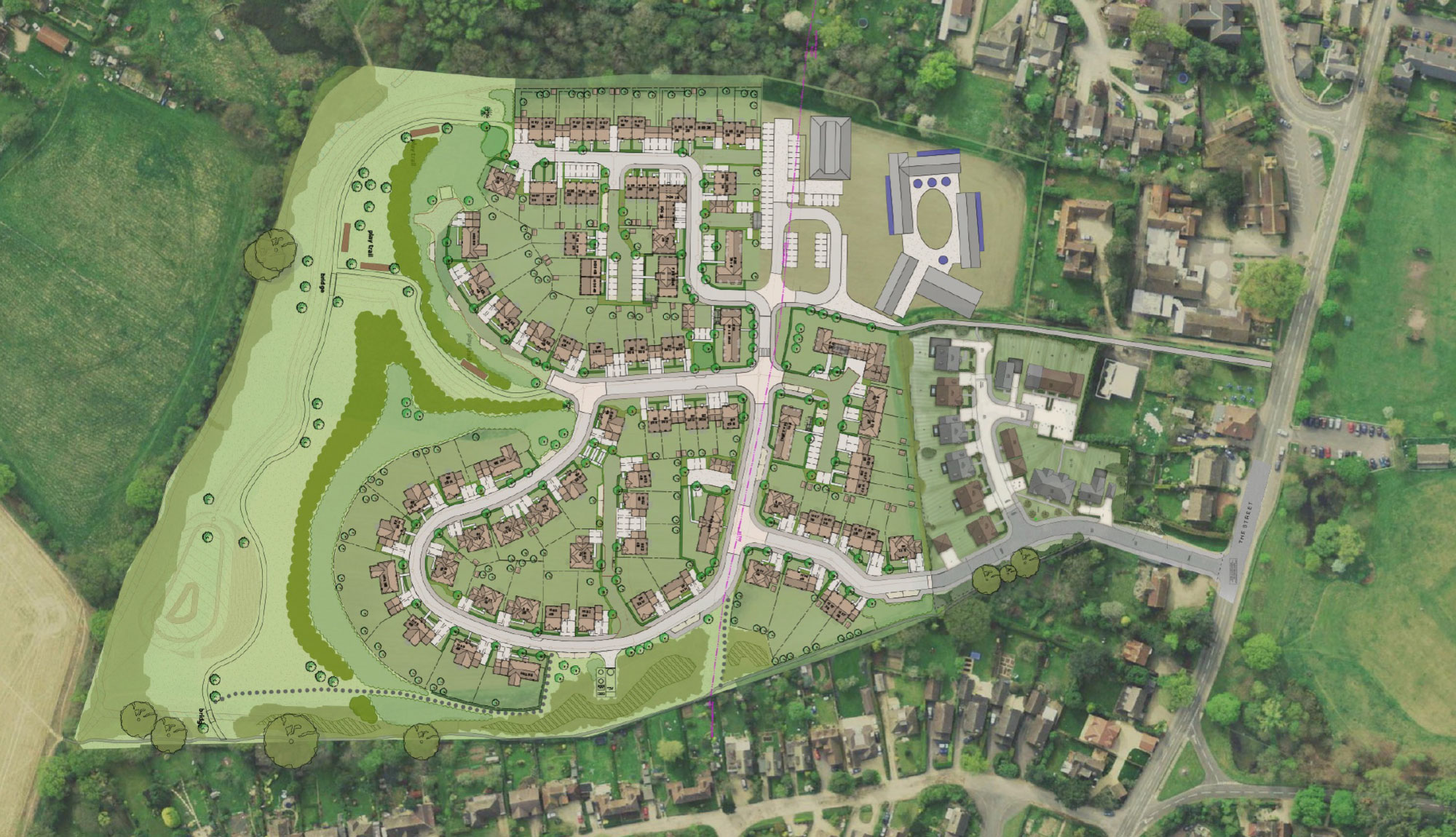 TOWER HOUSE FARM, the street, mortimer
---
The original Tower House site was acquired in 2013 under a subject to planning agreement. Subsequently planning was achieved for 4 large dwellings.
Construction of the 4-house scheme was underway when it came to pass that a more interesting sizeable development project might be forthcoming. Consultation and engagement with the Neighbourhood Plan Group ensued with the land to the south being promoted to accommodate a housing allocation in the current plan period. Ultimately planning on Tower House Gardens was redesigned to provide 17 dwellings with the provision of a spine road allowing access to a 20-acre Neighbourhood Plan site now known as Tower House Farm.
Outline planning permission for a scheme including 110 new homes together with land allocated for a new Doctors Surgery and Infant School was secured in 2019 and detailed approval for phase 1 later the same year.
Construction commenced in 2020 on the first 28 new homes of this outstanding scheme.